It's from here the capital and second most populous city of the seven emirates that I write to you. I did, however, actually fly in from Lebanon direct to Dubai and so it made sense for me to stay over in Dubz for a couple of days allowing me to try and form a plan for my remaining couple of weeks.
Speaking of Dubai, did you know that the first time you can admire the work and development that has gone into making a previously inhospitable place, hospitable, is actually from high up in the air? From an aerial perspective you can see beauty and precision in their relatively new construction that has been laid down upon the flat, segregated areas of the desert. Also instantly noticeable is the symmetry in their work ranging from the main roads, roundabouts, landmarks and other indistinguishable structures. Throw in the some super-large mansions and suddenly this vista becomes one of the most impressive aerial views I've seen in a long while!
I will return to Dubai to spend the remainder of my time before you know what. Not that I actually have the ticket booked yet, just trying to prolong the inevitable I guess.
So it's here in Abu Dhabi (AD) that I've stayed for the last four nights. This decent stretch of time has allowed me plenty of content to provide you with over a couple of posts so please as ever, try and enjoy and take your time.
So as you'll know, the UAE is yet another country not on the typical backpacker circuit. This explains why the number of combined hostels in both cities equates to less than one handful. Unlike other Arabic countries I've visited, here doesn't typically shout 'danger', agreed? Well, certainly not by comparison to previous countries. That said, the UAE brings negativity in the minds of the average backpacker…
'Why d'you wanna go there? So much pomposity and ostentatious wealth everywhere', is what you will hear.
As for Abu Dhabi, did you know that the general consensus is that you only need a single day here!? Thankfully I am immune to such subjective and often ignorant lines like this. They are at best remembered and at worse, seldom ever acknowledged or acted upon and sure enough I stuck to my motto here as I plan on quadrupling the 'suggested' time allocation here in AD.
The corniche:
Having only heard the word 'corniche' just weeks prior in Lebanon, I was naturally excited to re-visit a corniche having had such a blast along the Beirut promenade. Except, sadly, that proved not really to be the case here. In Beirut (still an Arabic country lets not forget), there was no shortage of people enjoying the good life; couples, roller-bladers, runners, muscle meat heads, really all sorts. Here though, that doesn't really happen and I was even unsuccessful in finding a single bike hire rental outlet!
The corniche continues to be regarded as an attraction/area to visit in Abu Dhabi – which it is – but if you've had any decent promenade enjoyment prior, know that this will not stack up comparably. Still, you can try enjoy and photograph the surrounding area but just be careful not to faint with sunstroke. Honestly folks, it really was that hot so I had to be really mindful of that becoming a possibility.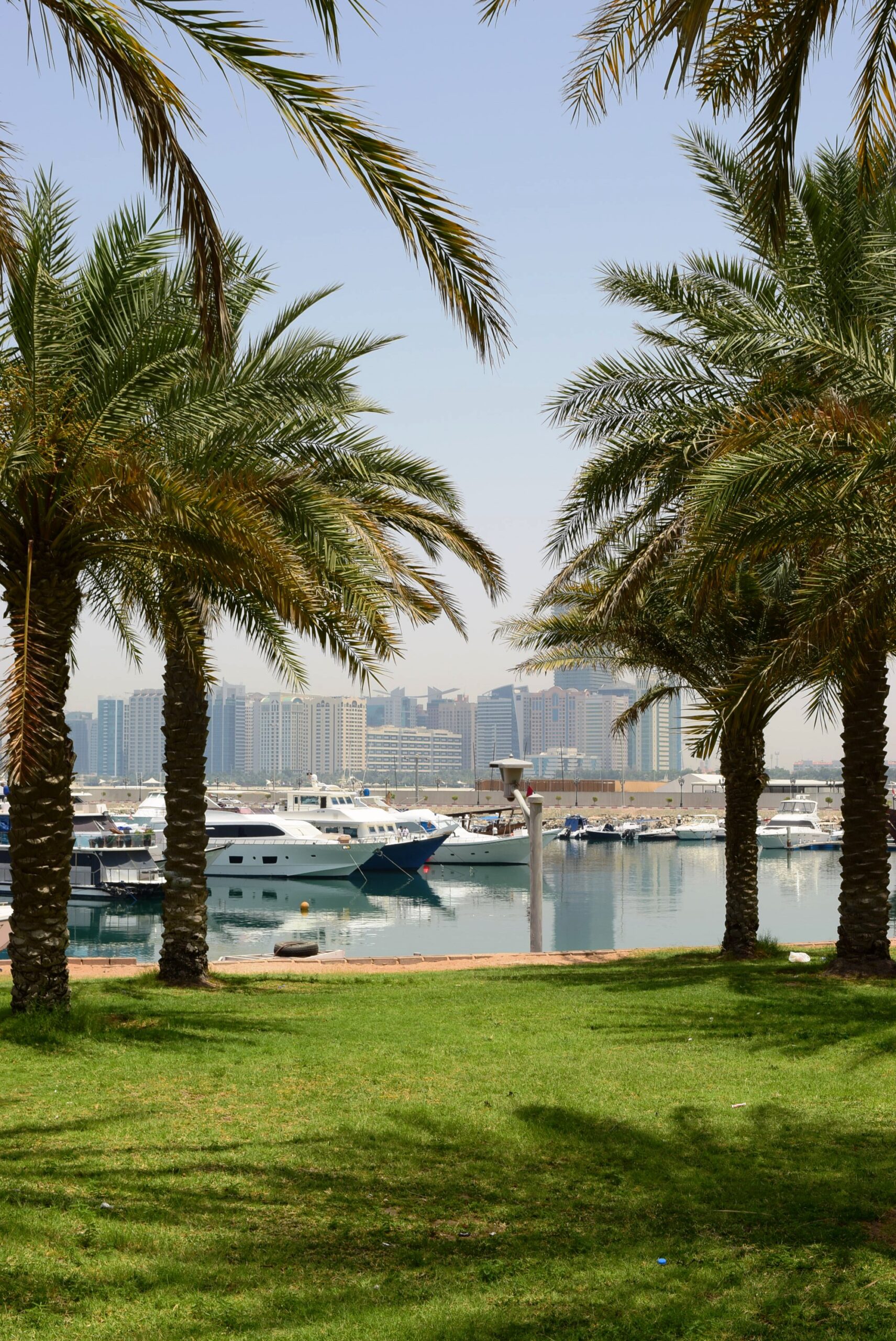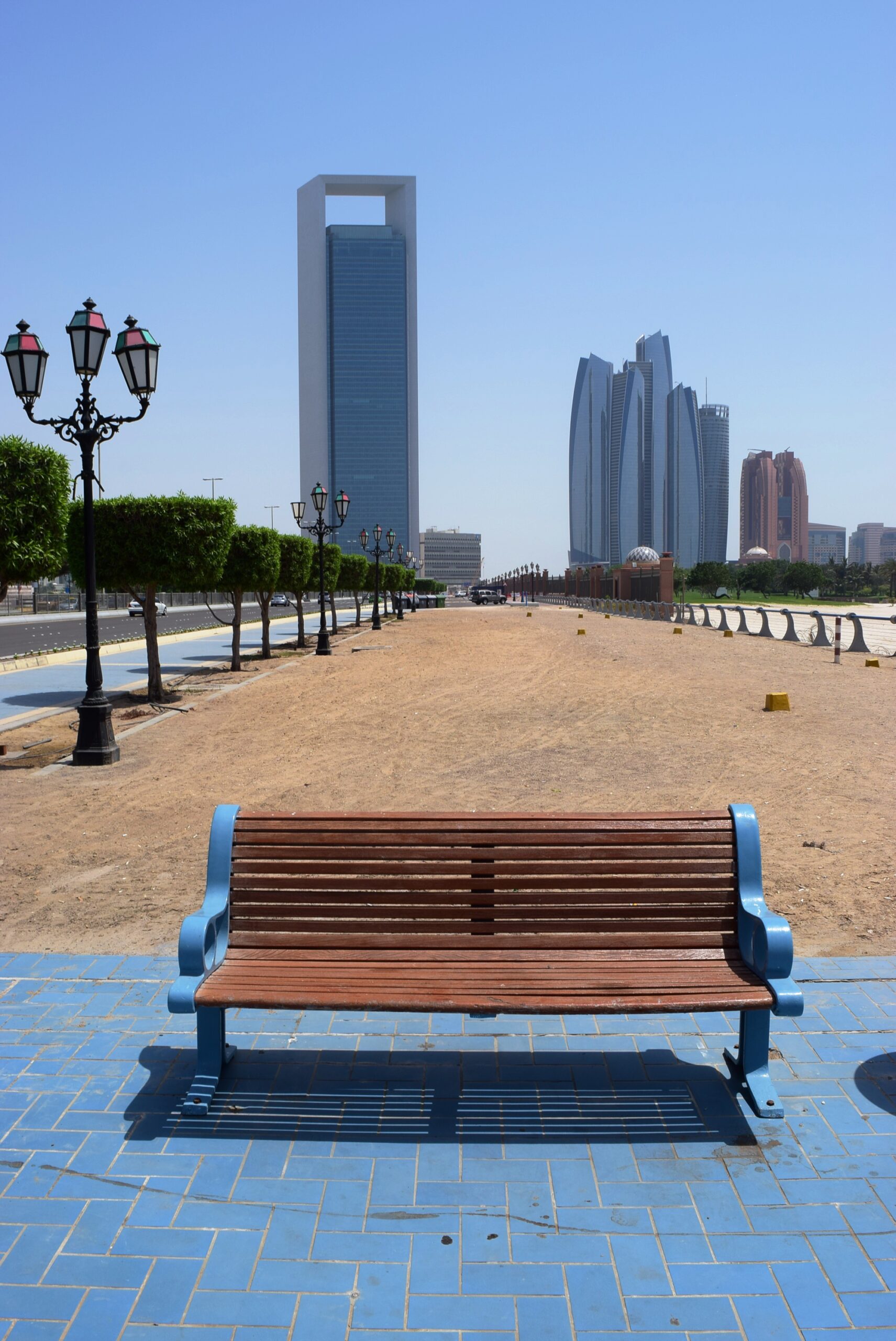 Etihad Towers. Look closely and you'll spot them…
Emirates Palace
A basic room here will set you back a cool three hundred euros a night! (2016)
Sheikh Zayed Grand Mosque
This is likely to be the primary attraction for most Abu Dhabi tourists and having now been myself, I can completely understand why. It really was a marvellous spectacle and being on this holy ground exuded an ambience of peace and tranquillity.
Get this, it took eleven years to complete! It's the world's third largest Mosque behind the two in Saudi of Mecca and Medina.
Enjoy the pics folks. If you're wondering how I managed these shots without tourists around, well, you're just gonna have to keep wondering lol :–)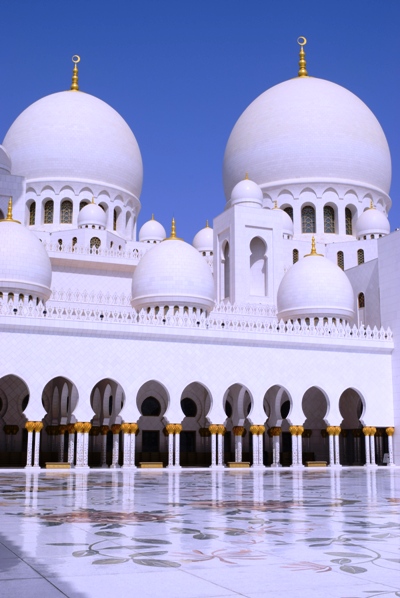 And for my personal favourite, here is some guy claiming to be a part time traveller and a part time Sheikh.
Abu Dhabi public transportation observations:
1) Only three weeks ago (mid April), the Abu Dhabi government expunged an ancient but proven method we all know so very well. Y'know, hand over money and receive back a bus ticket. Instead they've rolled out a modern electronic card based system. Just think, no more lengthy queues waiting for some douche-bag at the front of the line to count his coppers. Awesome and rather efficient you might think, which it is, but as a newbie foreigner to the city, I was not too impressed…
You see, you really are not allowed to board a bus without one. Oh, as I found out the hard way. So you're thinking if they're gonna roll out a system like this, at least you can buy these cards everywhere – like newsagents, super markets or even the bus driver him or herself. Nope! I kid you not. You have to try and find a vending machine somewhere that will provide you this all-important card. 'Top-up' machines are more prevalent throughout the city it would seem but the machines that actually provide the card in the first place are really not so take note of that future Abu Dhabi travellers.
2) Speaking of the public buses, and once you actually get a bus card, thankfully they're easy to locate, get around in, and they're and cheap and clean too! Not forgetting the rather essential perk of AC. The only observable difference is that the first third of the bus is designated strictly for women, the other two thirds are for both sexes.
3) Finally taxis. Did you know the taxis over here are national taxis meaning they are government property? I mean to the point where they all look the same in their semi stylish silver Toyota Camry's. Great work Toyota BTW on getting that contract.
On the rear of each taxi states: 'My speed is monitored' – and that's no exaggeration. During a taxi ride yesterday, a sudden beep and LCD system flash had clearly meant myself and a lad I met in Dubai distracted the driver with our tourist questions.
'Its ok' he says. 'That's one. Two more times and then I get fine'.
Big brother gone mad or supreme safety at its best – 'You decide' :–) The only thing we could not confirm exactly from his broken English was when exactly the counter 'resets'. Was it per zone, per 24 hours, what?
Despite the temperature of 40 degrees (no, really) – I've had a pleasant couple of days in here in Abdu Dhabi but I'm not finished yet folks.
I'm hoping there's load more fun to come yet…